When you click any testimonial links, please wait a few moments for each PDF file to download.
Due to Veterinary regulation we cannot quote complete testimonials if clients have used words which would conflict with our VMD Compliancy. However, we hope these abbreviated versions give you an idea. Blacked out words with [bracketed] text has been amended to meet VMD criteria. Click the link 'vet med - what is it' on the left hand side for more details.

•


"Thank you so much for helping our Labrador Cookie - she is doing so well and you would never know she has arthritis everywhere [R&SL Note: raging joint & elbow issues] which is thanks to your products [Bio-Kult, Omega 3, Green Lipped Mussel]. Cookie looks like a 5 year old (she is actually 9.5 years old). I am constantly recommending you to my doggy friends for all your products, animal + human" Click here for full story for Cookie, 2 x Pugs, Cat & humans.
Sally Joy, South London
•

"Thank you so very much for all the phone time with me about my constantly itching Westie puppy and his gut & health issues. The Bio-kult ['live/multi strain bacteria/probiotics] + your diet guidance have been fantastic for his tummy upsets, + the Ruggle-it Shampoo for all his itching needs. Nothing was too much trouble - thank you so very much" Click here for story.
Christine Keeling, Essex; Westie Puppy with digestive issues, coprophagia [eating cat poo], severe itching, other health issues
•



"Have made lots of recommendations - so pleased with your products #1. cured [sorted] my dog of millennium mites [mystery/severe/prolonged itching], #2. my horse who was so itchy she dented every side of the new barn & #3. for my scalp. Excellent products...& you even called me back spending1 hour to explain things." (Used Ruggle-it + 'pure probiotics/live bacteria' + genuinely Omega 3-rich oils (not OM6) Click here dog, horse & human stories and photos
Mrs Douglas, Alford, Lincs; 1 x dog severe/prolonged itching, 1 x horse destructive summer itching, 1 x human scalp, dogs (x4) skin, joint, general well, bolstering 'pure' Omega 3 (not 6)
•

" #1. My new Cob had Mallenders [crusty areas behind the knees] and was stamping so followed your Ruggle-it 3 week Planner routine (+ Protexin 'pure' probiotics) as you suggested. At the end of your 3 weeks there is no evidence of scabs [crusty areas]. I wanted to use natural products not dectomax injections) [harsh 'inserted' applications].
#2. Very effective & quickly sorted my daughter's young Cob with recurring mites & stamping by following your Ruggle-it Itching Planner scrupulously." Click here for story + photos
Sam, Wilts 1 x new Cob with scabs mallenders [crusty areas behind the knees] & mites + 1 x Cob persistent mites, stamping
•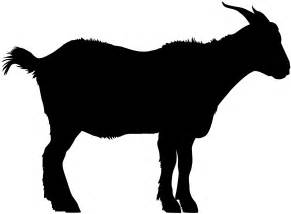 "Rescue goat - 18 months of increasing hair loss [almost totally bald sides], very dry skin, scaly, red & now sore [badly irritated] skin spread over both sides of Eileen's body. Tried lots - nothing works. Vet perplexed. Thank you so much - with Protexin + Ruggle-it Eileen is hairy again & settled now - much love from all at Rainbow Sanctuary" Click here for full story and before + after photos. [It's worth any delay in the file download...] Used Starter Pack 1-H - Ruggle-it + 'pure' Probiotics
Sheila B & Caroline, Rainbow Animal Sanctuary, Shaftesbury, Dorset Rescue Goat with severe skin issues, mystery hair loss, mites
•


A. "We take your Protexin Bio-Kult & feel greatly improved health. B. Your Ruggle-it, Green Barley Grass & Protexin Bio-Kult saved one very ill Border Terrier's life - Tippy had such a severe flea infestation she became dangerously anaemic. She's never been as well as now! C. Also, we've never had such efficient & warmly friendly service anywhere!" Click here for more...
Mrs S Wood & Mr J Benton, Stowmarket; pet & house fleas, sickness, human issues
•

"My old mare can't defeat the mudfever [mud/winter issues] type symptoms on her hind fetlock. She's also been diagnosed with Cushings & we're battling Laminitis. [serious health issue which can threaten the health of the hooves/feet]. After your Protexin & Ruggle-it, darling Dylis looks a picture, is jumping again & all infections (issues on the leg) cleared. Thank you:)" Jancey Wembridge, Somerset; Show Jumper - recurring mud issues; other health/immune issues
•



"Very good products for horses, dogs & myself. No more itching & no more sleepless nights. The service is marvellous & lots of my friends say the same" Click here for handwritten note
Mrs O'Neil, Surrey; itching, seasonal issues, internal health
•

""Recurring terrible mite damage, 'grease', open areas + smell - bills increasing, no improvements & a frightened horse. Then your products ('pure' probiotics + Ruggle-it) & it's amazing - I am over the moon. The before/after photos show it all. If you're in trouble like George was, these products work. He's so happy now + sends you a very big kiss of thanks." Click here [300kb file - it's worth any delay in the file download...] for the journey from hell to happiness + before & after photos
A Leatherland/P.Mason, Leics; Horse - severe & recurring mite damage (legs/feet), itching, extreme nervousness regarding legs
•


A. Horse - Mosquitoes, Flies, Itching, Stress. "Your Protexin Gut Balancer probiotics & Ruggle-it have freed my Hackney from being in a rug 24/7. He's much more relaxed. With Ruggle-it there may be a mist of mosquitoes around him, but 3 inches above his skin!"
B. Dogs - Itching, Irritated Paws. "I gave them the Bio-Kult Live Bacteria capsules & applied your Ruggle-it salve - one dog's paw was extremely irritated from constant licking. After 2 days the grass seed was expelled with a lot of yellow gunk. Miraculous & excellent products." Click here for a detailed hand-written letter.
Mrs C Gorrel, Ringwood, Hants; equine itching, stress, flying bugs; dog itching + 1 x 'alien' embedded in the paw
•

"Your Protexin Gut Balancer has certainly kept my two old girls going against all odds - they do so well on it. Your Protexin is THE BEST - I've ditched the rest!" Click here
Mrs Cumming, Illminster, Somerset; 2 x very elderly horses
•

"Malbec's knees - see the before & after photos - they speak for themselves! I am totally thrilled at how quickly things seem to have improved" Click here (350kb file but worth the wait for download)
Mrs Sharland, Ipswich; Coloured cob's behind the knee crustiness (mallenders)
•

"Demodex mite infestation (+ black skin & tail) - all gone & never returned with your Protexin live bacteria & Ruggle-it products." Click here
Kevin White; Border Terrier's mites, blackened skin/tail.
•

"Bio-Kult is brilliant! I can't believe how much better I have felt since starting on it. For the first time in donkeys' years I haven't had a cold or flu over Christmas so my immune system must be working properly now I think :- I am really quite thrilled at how good I am feeling lately. (especially considering all the rubbish I ate over Christmas!!)"
Becky Taylor, Scunthorpe; run-down human body
•


1. Horse - "I tried you as a last resort (with scepticism - sorry!). I now kick myself for not trying your Probiotics & Ruggle-it sooner.
I'm most impressed with the difference in Mojo - he's now calm, lowers his head to be sprayed with Ruggle-it (he'd not tolerate sprays forward of his poll before), loves the probiotics (he's usually very food cautious) & no longer mistrusts humans - he's now loving & seeking attention.
After 2012's major battle with mud issues, I feared the worst with 2014's incessant rain - but nothing! No one can believe his shiny coat"
2. Cat - "Cassie Cat's itching & crusty areas were gone in a couple of weeks & haven't returned. I've not used 'traditional' flea products since & her coat is lovely & shiny. Wonderful products, care , attention & advice - I recommend your company to anyone who will listen!" Click here for updated story.
Lisa Young, South Glos; extreme equine itching, skin-reactive, severe apprehension, food-cautious++
•

" Medicine cabinet must-haves - that's how I value Protexin probiotics & Ruggle-it oil.. One of my Alpaca RSPCA rescue cases [Mrs Summers looks after rescued Alpacas for the RSPCA & others] who was riddled with mites & had thick crusty scabs all over her belly , was cured with Ruggle-it. & Protexin (I fed it for 3 months to help re-build her from the insides). My vet was more than impressed."
Dianne Summers, Helston, Cornwall; Rescued Alpaca (ex RSPCA)
•

A. "My hunter Tippy came to me with painful & persistent mud issues - I'd tried other products but couldn't clear the deep cracks in the creases of the fetlocks. They thrive on the probiotics & we've just done 23 days hunting this season [winter 2013-14 is the wettest on British records!] and we've avoided the mud & mite issues with Ruggle-it!"
B. "Still no mud, mite issues. My two hunters have hardly missed a day...it's me that's exhausted!"
Click here for original story/struggle [includes multiple before & after photos] + UPDATE [new photos]. [It's worth any delay in the file download...]
Jane J, Conwy; persistent mud & crusting issues, mite damage, mystery bumps under the saddle
•

1. - Mud/Fungal Issues. "I simply couldn't believe the difference in my Cob's legs (pastern up to tendons + mallenders [crusting behind his knees] with the Protexin & Ruggle-it. It's important to follow the instructions but Ruggle-it works!"
2. - Itching - Winter + Summer. "Ruggle-it was also remarkable for his extreme summer & winter itching (tail + sheath). It's a lot more economical than fly rugs, masks & fly sprays that don't work, let alone replacing fences. And he no longer needed fly rugs!" Click here for a very detailed account [includes before & after photos] - it's worth the wait for any download delay (345kb file)
Mrs C Watson, Northallerton, Yorkshire; behind knee mallenders [crustiness], crusting & thickened legs from pastern to tendons, extreme summer/winter itching
•

"I wanted to tell you how pleased I am with your Ruggle-it & Protexin Bio-Kult - my finger recovered rapidly after being bitten off (amputated) after a dog fight." Click here (inc' during & after photos)
Ms Jenkinson, Somerset; human finger - after amputation
•

"Photo 1. Amy in 2008 [rubbed out mane/tail from summer itching];
Photo 2. A a different story in 2009 with Ruggle-it & Protexin probiotics. She's looking fabulous (and yes, the [Scottish] midges have been out & going this year). I've used it for everything...itchy terrier, on the gelding who rubbed on a newly creosoted pole & took acres of hair off - hair regrowth started in 3 days. I even like the smell!"
Click here for full story & before & after photos
Mrs KG, Perthshire, Scotland Highland Pony's summer itching + itchy terrier + horse creosote
•

"Your Protexin Restore good bacteria sachets, shampoo & ruggle-it oil completely got rid of my son's sudden onset of eczema [skin issues] inside 15 days & no reoccurrence - brilliant. (Your shampoo sorted my son's cradle cap brilliantly too (retrieved from my itchy Icelandic's stable!)" Click here
Charlie Barrett, Bridge, Somerset 1. Baby skin itching; 2 Cradle Cap
•

"Your advice has totally changed our lives. Inside a few weeks of your Protexin Bio-Kult good bacteria capsules, dietary advice & Ruggle-it I simply do NOT have the words to express my gratitude for the difference in Molly (young Labrador)." Click here
Gill Bennett, Tavistock, Devon; 1 year old Labrador - 'wind'/digestive issues, sickness, digging up organic vegetables, stress, extreme itching & ear issues, paw chewing, hair loss
•

""Thousands spent with the pros - since Ruggle-it, your Protexin Bio-Kult good bacteria capsules & diet advice, my Westie & Westie/Scottie are back in top condition. Rest assured I am singing your praises to every one I know who has pets."" Click here (photo)
G Champion, Langport, Somerset; 2 x Westies - extreme itching, ear & dietary issues
•

A. "I've been in hospital on many occasions but since your Protexin Bio-Kult good bacteria capsules the nurses could not believe the difference (my Consultant even said to carry on with whatever I was taking(!), my depression lifted & I have more energy; my District nurse said I was like a new person."
B. "Also, Lez is getting back to his old self after many years + your Maxavita have helped his legs so much. We cannot thank you enough." Click here to read 2-page hand-written letter
Mr & Mrs Mozley, Sheffield; 2 x humans (persistent illness - frequent hospitalisation, mood, energy, joints, well-being)
•

"Hayfever & very extreme reactions to cats - now very much under control thanks to Bio-Kult . I used to dread the summer & seeing pets...". Click here for handwritten note
Miss Stone, Taunton; Human cat allergy & hayfever
•


"Your Protexin Bio-Kult good bacteria capsules helped my cat's stomach issues. Also great success with some of your other products for me & the cats - your joint pillules, the Ruggle-it human shampoo & soaps, the R&S facial oil & the Ruggle-it salve as an anti-lick deterrent" Click here
Mrs P.D. A', Bideford, Devon; 2 x Cats (see above); 1 x Human (irritated & sensitive skin).
•

"Protexin has helped the youngster's droppings & now has less issues (calmer) when staying away at clinics. It & your Ruggle-it worked brilliantly on the knee scabs too." Click here
Mrs Julie P-D, Hampshire: young TBx + 20 yr old cob - stress, mallenders, crusty knee-backs, mites, stamping, itching
•

"Confirmed Staph A [extreme skin invasion from equine mites damage] - Drummer's legs have improved beyond recognition & now only needs a few sprays of the diluted oil. Truly amazing - I couldn't be without it." Click here
Mrs Howard, Oldham, Lancs; equine mites/itchy legs, confirmed Staph A, immune system sensitivities, dust issues, 'elephant' legs
•

A. "Hooray! The Bio-kult is fab' at helping manage fungal & other issues after I've been on antibiotics + they helped my Mum's stomach problems & stress at Dad's funeral.".
B. "With your Vitamin D my 20 years of mood swings are less erratic & with no emotional withdrawals if I stop my usual products." Click here
Ms Jenkinson, Somerset; human (stress, stomach issues, fungal & other recurring issues, 20 years of mood swings)
•

"Used Ruggle-it & your Protexin probiotics as I've spent a fortune at vets with no response - you were the last resort before blood tests & skin scrape route. In two days the majority of lumps had gone & the itching stopped!! It's like magic I just can't believe how effective your products have been." Click here for full story.
Mrs Snowdon, Ripon, North Yorks; equine itching/lumpy skin
• "

With your probiotics & Ruggle-it my elderly horse has retained full feathers & no mud or scabby knee issues this year (other probiotics didn't help!). The effects on my 23 year old horse were almost immediate.
Thanks for feeding advice & this marvellous stuff!" Click here
Mrs Andrew, Swindon, Wilts; elderly horse's immune, mud & issues; itchy Labrador dog
•

A. "Rotten pasterns, cracks & 'swollen follicles' from years of being hobbled before I got Disney...in days of your oil, shampoo & probiotics his legs are fantastic (after 5 days his body had already closed the open areas) - for the 1st time ever he has soft, healthy skin on all 4 legs (& full feather again!). I'd tried EVERYTHING before you.
B. Romeo has always had big fly/midge difficulties when he's been bitten - but he loves it, as soon as he smells the oil, he turns around saying "put some here, and here, and here"!" Click here
Miss Emma Whittaker, Preston; 1. horse pastern 'invasion', swollen follicles, mud issues; 2. Fly bites
•

" I just wanted to say a huge thank you. My 11 month old daughter Elsie has been so poorly the last few weeks, but since using Protexin Restore (I just put a sachet in one of her bottles each day) she has made such a quick recovery and is now back to her lively self ready for her 1st birthday party coming up! Elsie and I can't thank you enough! :)"
Mrs Claire Launder, Somerset/Glos; Sick Baby
•

"5 years of Demodex mite, immune issues, upset tummy, recurring attack by fox mites, extreme itching & all-over hair loss . Inside 15 days of your Protexin Bio-Kult good bacteria capsules, salmon oil & Ruggle-it shampoo, the change has been immense."
Click here for the full story - the before & after photos say it all!
Toni, Berkshire; Westie with Demodex mite, fox mite damage, upset tummy, very severe itching & almost 100% hair-loss
•

"I'm really impressed with Protexin Equine Gut Balancer (probiotics) - Dougal [ex racer] was very thin, stressed, doing lots of poos and having tummy & feet issues. The results are impressive, the farrier's noticed a dramatic improvement, it's not expensive & Dougal even likes it... he turns his nose up at floppy carrots!" Click here for Before, during & After photos
Miss Samara Jacobs, Berkshire: BE Eventer with weight, digestive, feet issues
•

"The shampoo my dog was given rotted the bath mat in 16 shampoos whilst Yoda had 8 months of very bad skin issues, itching, feet chewing & hair loss. Since using your Ruggle-it shampoo & oil-salve & the Protexin Bio-Kult good bacteria capsules, we haven't looked back since. I trust your products completely, my dog is a lot happier & his coat absolutely gleams. I hope others will trust Mother Nature to help their dogs...and to have a good look at what is actually in some of these 'so called' shampoos." Click here for very detailed hand-written letter.
Mrs Sue Berrisford, Staffs; very bad dog paw chewing, yeast issues, itching, hair loss
•

"Faeces much firmer whereas liquid before. Definitely better from using the good bacteria capsules ". Click here
Mrs Fife, Thirsk; Elderly dog's tummy issues (+ liver/kidney)
•

"My daughter's used the Protexin Bio-Kult good bacteria capsules for her unexplained tummy issues...after just days it & her skin are already so much better. Click here
Mrs Moore, Swindon, Wilts www.swindon.animalsathome.co.uk ; human's tummy & skin issues
• "

On the 'expert's advice, we nearly put our elderly Labrador to sleep because of 'extreme' skin issues. Since using Ruggle-it and your diet advice [good bacteria + feeds], the improvement has been amazing. She's even got her wag back!" Click here for the hand-written letter & before/after photos [it's worth the wait to download!]
Mrs S. A, Dorset: 13 yr old Labrador's extreme itching, skin issues
•

"Your Protexin has helped normalise my ex hurdler horse's appetite issues. And no joint clicking since using your Green Lipped Mussel - I think it's doing him good. Your Ruggle-it shampoo and face cream have also performed well on sensitive skin." Click here
Mrs SG, Somerset; ex Hurdler's appetite issues; creaking joints; Human sensitive skin & hair
•

"Our working Springer Spaniel was dying in front of us - we'd decided to put him down. But we tried your good bacteria (salmon oil & Ruggle-it) as a last resort. Within weeks he had come back to life..." Click here
A Stothard, Durham; dog's life-threatening skin issues
•

"Protexin Gut Balancer has sorted the young Alpaca's mouth foaming.... apparently the pelleted feeds can mean a gut imbalance so when they chew the cud, they foam" Click here
Mrs Hawkin, Rosecraddoc Alpacas: Alpaca mouth foaming
•

"Your bio-kult, omega 3 salmon oil & treats and ruggle-it are excellent. Henry went from a sad itchy dog to a glossy coated happy little dog. I have recommended your products as each one is excellent (+ excellent customer service, listening & explaining)" Click here (includes hand written comments, card)
Mrs Tointon, Angus, Scotland; rescue Dachshund dog - itching, paw chewing, sad
•


"1. "My Friesian horse Nikko arrived in poor condition, was thin & with lots of immune issues - now he looks amazing with your probiotics, Ruggle-it & healing"
2. "Our 2nd success story - we rescued Bubba (Labrador x Rottweiler - meat intolerant, runniest of tummies) in March - we put him on your Protexin Bio-Kult good bacteria capsules, salmon oil [to help boost OM3], a chicken & potato diet & then BARF - he's had no bad tummy since, wow has he grown & his coat shines. I can't thank you enough for all your time, advice & encouragement."
Click here for 2 x very detailed stories, feeding comments + before/after photos (it takes a few seconds to download - it's worth the wait!)
Fiona Folley, Devon; Rescue Dog - skin & feed sensitivities, inherited health weaknesses; New Horse - poor health, summer itching, extreme scurf
•

"I am now convinced rice/cereals have been the root of the long-standing paw chewing/irritated ears on four Tibetan Spaniels. It is wonderful to see them so contented now - I cannot tell you how grateful I am that you identified it." Click here for very detailed feedback on combining Protexin, Ruggle-it & feeds.
Mrs DZ, Liverpool: prolonged Dog paw chewing & irritated ears; rice/cereal feed issues
•

"Mac my Labrador was depressed, reacted to flea spot-ons, was itchy, with poor coat & all over bald patches & puffy ears. We live in a midge hell hole too! Now Mac's hair is growing back, he's happy again & his skin is fresh with no more bumps."
Miss Bain, Peebleshire, Scotland; multiple dog issues; pet/human Scottish midges.
[Used Starter Pack 4-B - Ruggle-it + Probiotics, changed feeds, boosted Omega 3 intake] Click here
•

"A sensitive scalp for as long as I can remember & I'd tried everything - supplements, shampoos, eliminating foods. Inside a week of the salve, shampoo and Protexin Bio-Kult good bacteria capsules, my scalp is clear!"
Click here
Becky, South Wales: c10 years of extreme human scalp issues
•

"The Bio-kult and stopping rice have made such a difference to my 14 year old dog - before this she was so thin & I was seriously concerned about her future. I hope many others will benefit from your company's knowledge, understanding & service" Click here for hand-written note + picture
Cathy Jones, Taunton, Somerset: elderly dog - intolerant to rice, constant upset tummy, seriously thin